MGM Hospital (Kamothe)
---
Medical College is having 900 bedded attach tertiary hospital with Emergency Care facilities, Trauma, , all specialty & superspecialty OPDs, NABL accredited Laboratories, Laproscopy, Modular Operation Theatres ,Blood Bank & Components , Cath Lab with all the infrastructural facilities and qualified faculties for the quality patient care with human touch.
Our strength lies in a team of highly qualified and experienced dedicated faculty, supported by an equally dedicated paramedical staff. The faculties are encouraged for participating in National and International Conferences and presenting research papers, poster presentation etc. The Staff members are regularly holding Workshops/CME with Eminent Faculty of out side institution. The faculties are published papers in various indexed journals in National and international level and won various awards. Our students are engaged in short term research projects approved by ICMR & DST . The College is having Central Research Laboratory , a State of Art laboratory for serology, molecular biology, immunology and tissue culture.
The College has Urban & Rural Health Centres attached to it. Besides these academic activities, our Outreach Programmes hold medical camps in the rural areas serving the poor and weaker sections of the society. The governing body of the institution take extreme mark to patient care and medical research and quality.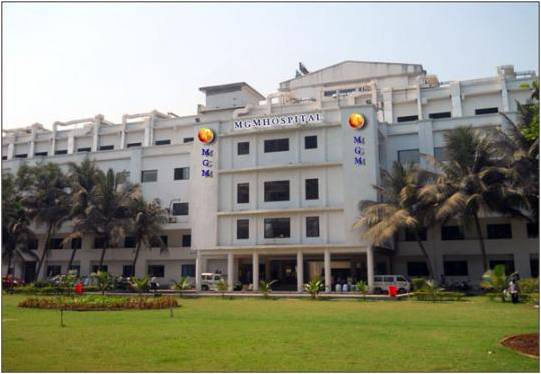 Year 1993 - 2009
Year 2001 :

– CT Scan conventional installed.

Year 2002 :

– UPS and DG Set for uninterrupted power supply.

Year 2007 :

– MRI (0.3 Tesla) installed.

Year 2008 :

– Jan 2008 Colour doppler machine with multiprobes installed

– Digital X ray machine installed

– Heart lung machine installed

– 5th May 2008 Dialysis center started .

– 2D Echo / Stress test Dept. functional.

– Computerization of Admission, Billing, Accounts , Medical store HMS.

Year 2009 :

– New DSA installed in Radiology

– The New wing ground floor inaugurated for OPD & Billing.

– Well equipped new technology server room along with four IBM servers installed in rack.

– New brand Lenovo desktop with rack model server installed.

– EMG/EEG/NCV studies & PFT fully functional.
Year 2010
Year 2010 :

– CCTV are installed in different essential departments

– Feb. 2010 Endoscopy Dept. started.

– Computerization of attendance through facial & retina scan through Interix software, with issual of computerised RFID cards for the staff.

– The free transport facility made available for patients from Kamothe, Pargaon

– Dapoli , Awade , Chinchapada for the benefit of patients.

– 25 & 26 Feb 2010 foreign delegates visited to hospital for & arrange a camp in tribal area of Rasayani with the aid of MGM Team.

– The New wing second & third floor inaugurated, speciality OPD like Medicine, Chest T.B., Ophthalmology, ENT , Psychiatry ,Skin & VD were shifted.

– A separate wing is allotted on 2nd floor New wing for superspeciality OPD's like Cardiology, CVTS , Urology, Neurosurgery.

– MCI inspections for increased in PG seats for Medicine, Surgery, Anaesthesia, Orthopedics & DNB inspection for Neurosurgery were conducted.

– Hospital staffs were nominated to attend different workshop arranged by professioal consultancies like Cristian Medical Associartion & HOSMAC on Biomedical Engineering, NABL accreditation of laboratories & Hospital infrastructure & Planning.

– Shited Physiotherapy OPD to more spacious Musculoskeletal, Neurophysiotherapy, Cardiorespiratory Depts at one place.
Year 2011
Year 2011 :

– Liquid oxygen & compressed air plant inaugurated.

– Central pathology , Histopathology & Microbiology labs are shifted to New pathology wing.

– Casualty renovated with new infrastructure & furniture.

– First Executive Health check up for corporate group is successfully carried out.

– Tie up with 2 corporate & 1Old age home for emergency medical services & Health check up. 2 proposals are under process.

– Instrument & equipments for Cath lab, CSSD already received.

– MCI inspections for increased in PG seats for Medicine, Surgery, Anaesthesia, orthopaedics & DNB inspection for Neurosurgery were conducted.

– Hospital staffs was nominated to attend Spirometry workshop arranged by Indian Chest Society.'

– Arranged 'Rangoli compition' & 'Haldikumkum programe' as a staff welfare.

– Centralized A/C plant work is in final stage expected to be commisioned by April end.

– Installed Aqua Gard with Water Cooler in New wing Basement for drinking water facility to patients. Attendant pass system started to control the rush of Patients visitors.